News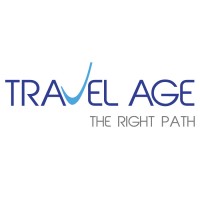 Travel AGE
Travel Age is a travel agency recently launched in the heart of Beirut City.

It offers a variety of services such as: 24 HOURS SERVICE, Air Tickets, Hotel Reservation, Visa, Car Rental (Local & International), Travel Insurance, Cruise, Tour Packages, Daily tours Transportation ….
Our aim is to verify our situational tourism, analyze the clients' needs, consult and lead them towards the most attractive destinations all over the world, provide them with the most convenient prices, packages and tours, making them feel comfortable and support their ambiance.
TRAVEL AGE Contacts Details:

Location: Aicha Bakkar, Beirut
Address: Istiklal Tabsh Center, GF, Facing Salim Al Hoss Residence, same BLC Bank Building.
Telefax: +961-1-751 787 ; +961-1-751788
Hotline: +961-71-200 290
Email: info@travelage.co
Website: www.travelage.co
Facebook: Travel Age Page